In the period from January 10 to 12, 2020, the All-German Bats Conference (Deutsches Treffen für Fledermausforschung 2020) was held, where are our former employees, and now volunteers Ksenia Kravchenko and Olga Timofeeva presented posters based on the results joint research with our Bat Rehabilitation Center.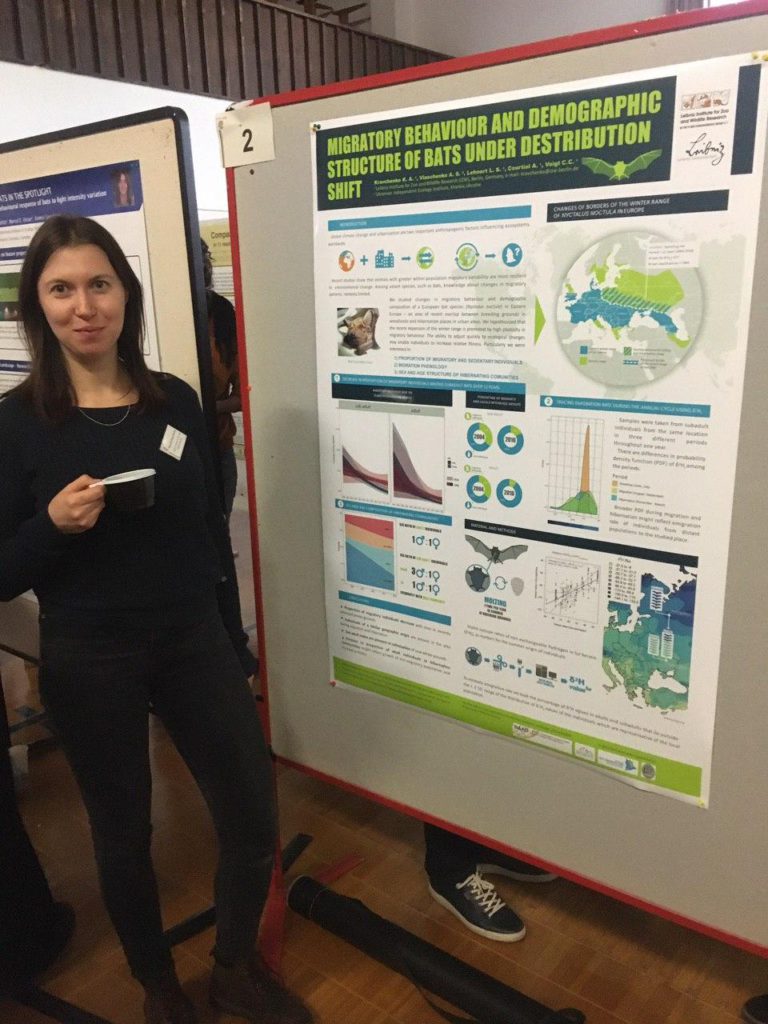 Ksenia's work has traditionally been devoted to the long-term dynamics of the content of stable hydrogen isotopes in bats fur, as a reflection of their migratory status.
The work presented by Olga is new to Ukraine and is dedicated to heavy metals and bats, more specifically, the potential negative impact of these pollutants on animal health. At the moment, potentially dangerous doses are not found.
The conference was attended by 106 scientists. It placed on the island of Frauenkimsee (German: Frauenchiemsee).
Organizers:
Research group Acoustic and Functional Ecology Max Planck Institute for Ornithology, Seewiesen
Chair of Zoology Technical University Munich, Freising
Department Neurobiology Ludwig Maximilians University, Martinsried