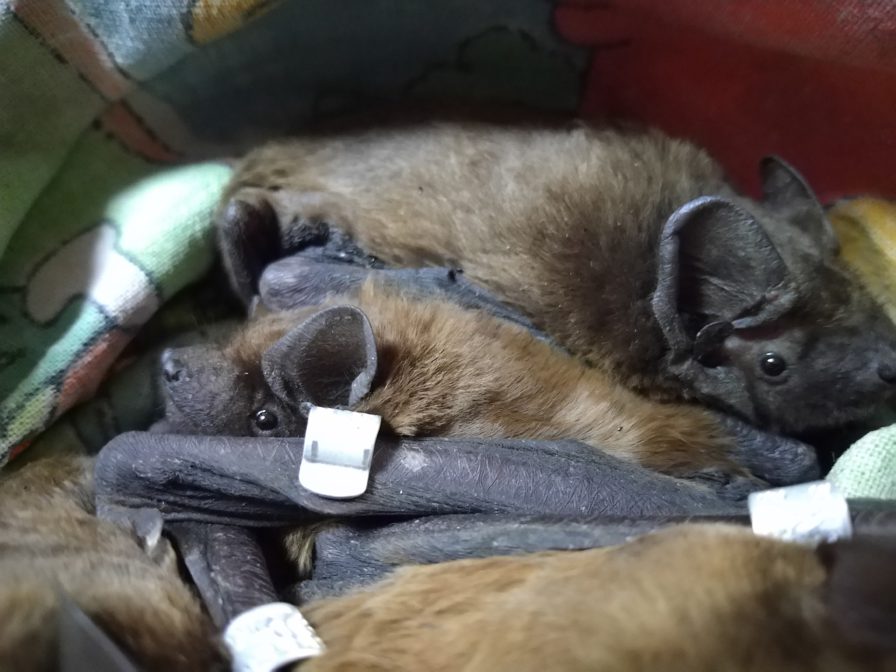 Now in nature bats have already begun hibernation, but very often as roosts they choose our high-rises buildings, because they look like rocks, caves with cracks. Because of this neighborhood bats suffer from humans.
From the very beginning of December, the Bat Rehabilitation Center receives rescued bats found during the repair / replacement of windows / balconies, simply thrown on the ground near high-rise buildings. Fortunately, many cities have concerned people and our volunteers. They collect bats in boxes and transfer them with transport, or bring them to us themselves.
So, on December 1 we received 17 noctule bats from Kherson city (found on the ground);
December 13 – 56 noctules from Kherson city (balcony repair)
December 17 – 188 bats from Nova Kakhovka (Kherson region, found on the ground) and 77 bats – Lviv city (balcony);
December 19 – 227 bats from Kharkiv city (attic under window);
December 20 – 1000 bats from the Dnieper city (balcony).
The total number of bats in the Center has already exceeded 1,500!
All newly arrived bats are examined by specialists, weighed, ringed, watered and fed as needed. Among them there were bats with injuries and they undergo further treatment. If the bat is fattened (weighs enough), it continues the artificial wintering in a special refrigerator in the Center until spring.