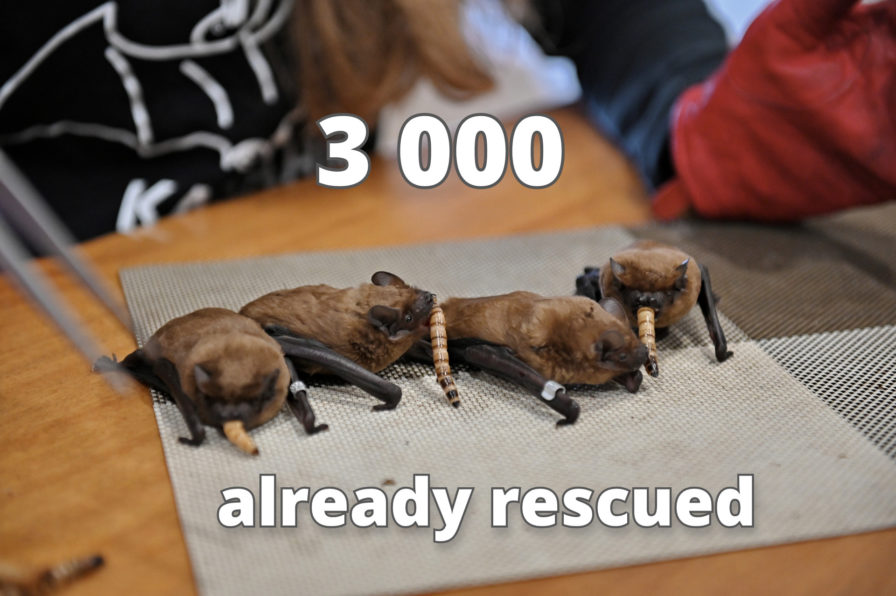 We have reached the mark of 3000 BATS transferred to the Rehabilitation Center this winter!
On 8 of February we were again informed about a colony of bats found during the renovation of the apartment in Kharkiv city. Our bat specialists went to the rescue them. 277 Noctules have a chosen crevise in the wall of the house for hibernation. During repair works, removal of drywall walls, workers found sleepy bats and put them in a plastic bag (this should not have been done).
We moved bats into cardboard boxes and brought them to the Bat Rehabilitation Center, where they were inspected, weighed and ringed during 5 hours. During the inspection of the injured bats, we found one ringed by us earlier. This female was found 4 years ago in the window of V.N. Karazin Kharkiv National University. Now she has chosen a multi-storey building for the winter. Unfortunately, not all bats in this group survived, and 45 – were killed.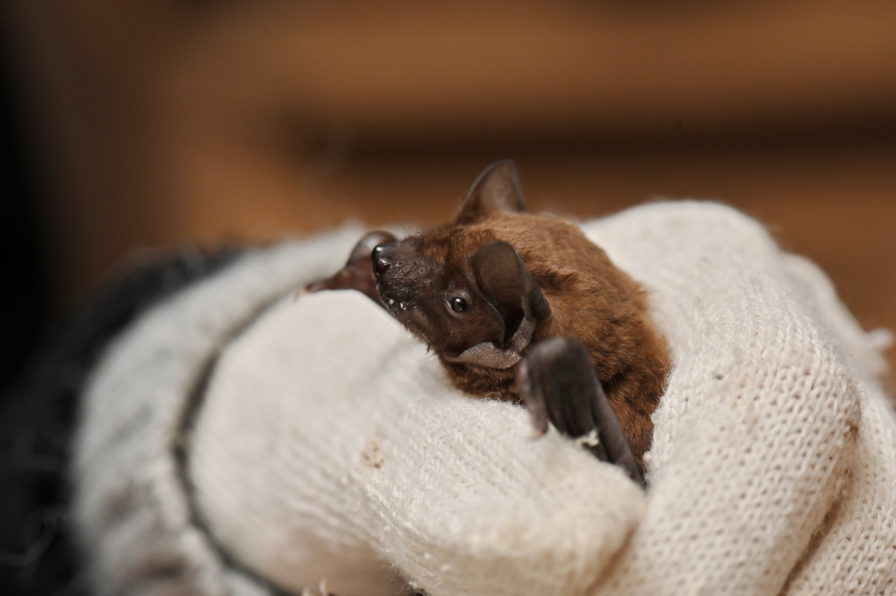 One third of bats are thin, light in weight (less than 22 grams) and need to be fed by beetle larvae to continue wintering in the Center until spring. We receive rescued bat groups one by one, and another 2 winter months ahead. Please help us save more bats! We neef funds for the purchase of insects and medicines. You are welcome as volunteer at the Center and help us hand-feed the bats. About 300 animals should be fed daily.
Our card is 4149439022290112 (Alona Prylutska), from abroad the transfer can be sent via Transferwise or become a subscriber of our Patreon
We are grateful to each of you!