Our specially designed aviary, named the "Bat Collider" after the great particle accelerators whose shape it mimics, is used for both rehabilitation and study. Taking the shape of a 2x2m roofed, circular mesh tunnel a full 20m in diameter and 62.8m in circumference the Bat Collider is located in an oak forest on the grounds of Feldman Ecopark, a mere 30 minutes from Kharkiv city centre.

The Bat Collider's unique, circular shape allows bats uninterrupted flight and gives them the opportunity to hunt under their own power. It's chief function is as a release aviary for our center, a place where bats are allowed to independently fly and hunt as as to build up their strength and test whether they are ready for release. Aside from its role in rehabilitation the Bat Collider is also a perfect staging ground for all manner of experiments allowing for the physiology, acoustics and behaviour of truly free flying bats to be studied. We invite all bat researchers tired of the limitations of hand-release and zip-line methods to contact us for collaboration. Our centre is easily accessible from most European capitals via the Kharkiv airport and we will do everything in our power to make your stay enjoyable and productive!
We invite scientists to collaboration at the Bat-Collider as bat research polygon!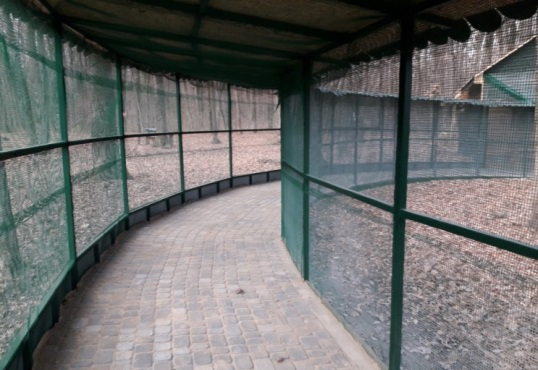 Since 2012 our center has cared for over 21 000 bats of 13 different species originating in over 200 localitis all over Ukraine. We have carried out hundreds of lectures, outreach and educational events all over the country and distributed thousands of pamphlets and brochures with the goal of educating the public about the importance of bats. The work of our center has produced dozens of published articles and has hosted a number of distinguished foreign lecturers. Our center is maintained with the help of a dedicated group of 10 volunteers, whose hard work allows us to keep our operations running 365 days a year.