On April 21, the co-founder of the Ukrainian Bat Rehabilitation Center, biologist, scientist Alona Prylutska received the Future For Nature Award at an award ceremony in the Netherlands.
Alona loved animals from an early age, was a member of the young naturalists club of the Kharkiv Zoo, always wanted to become a biologist and save rare animals. During her studies at V.N. Karazin Kharkiv National University , she got acquainted with mysterious bats and immediately fell in love with these animals and decided that she would investigate their interesting life. Alona followed a scientific path and defended her PhD thesis on the monitoring of bats in the forests of the East European Plain. In 2008, Alona began rescuing bats that had unwittingly found themselves in the streets of the city, or bats that had suffered as a result of the destruction of their winter shelters (balcony cladding, replacement of windows). In 2013, with the support of Feldman Ecopark, Alona, together with fellow biologists, opened the Ukrainian Bat Rehabilitation Center in Kharkiv, which is currently the only specialized center for the study and protection of these animals. The center accepts bats from all over Ukraine for rehabilitation and advises people on proper handling and coexistence with bats, because they play an incredibly important role in our ecosystems – they regulate the number of nocturnal insects.
The Future for Nature Award is a prestigious international award that recognizes tangible achievements in the protection of wild animal and plant species. Every year, the "Future For Nature Foundation" selects three winners from among 200 applications, embodying nature protection projects in different parts of the world.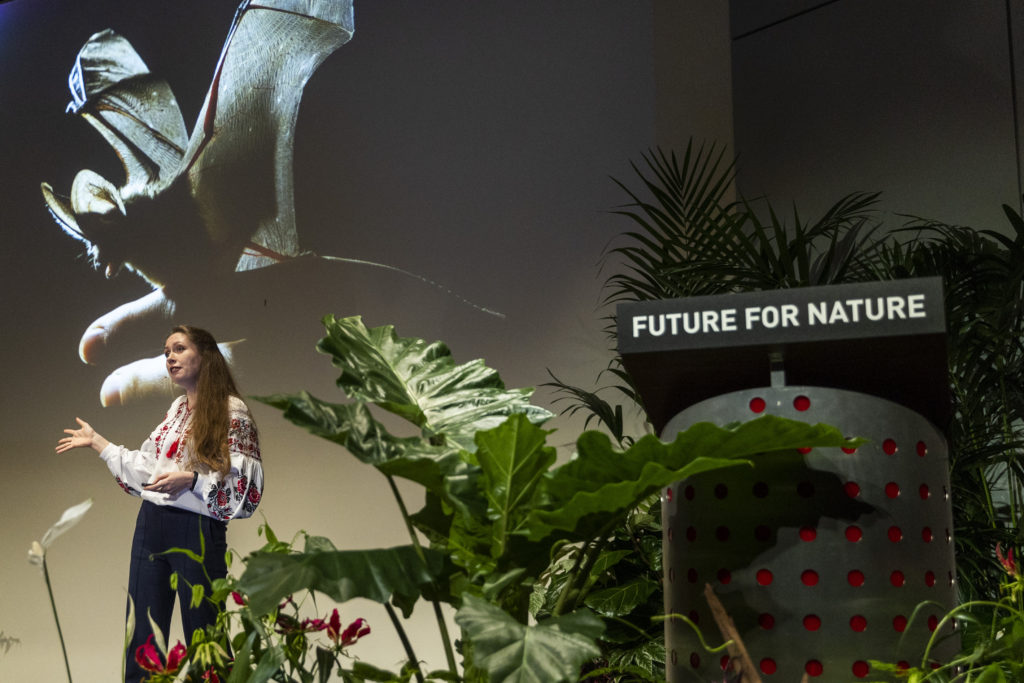 Photos credits: Future For Nature and Robert Meerding
This year, three winners got the award: Alona Prylutska for the conservation of European species of bats, Tomas Rivas Fuenzalida for the protection of birds of prey in Chile, and Pieter Van Wyk for the protection of succulents in South Africa.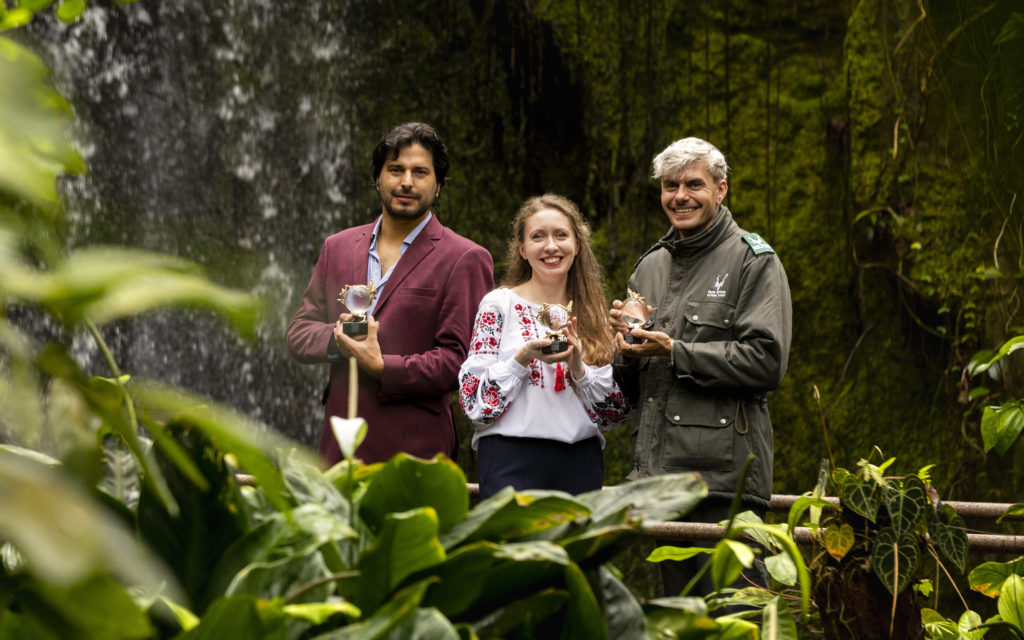 The award ceremony was held in one of the oldest and most beautiful zoos in the Netherlands, Burgers' zoo . Each of the winners made a talk about their nature conservation project for more than 200 people audience. Alona's speech at the award ceremony can be viewed below.