The life is going on nevertheless of war. One of our noctule bat on life-long rehabilitation gave birth!
She was injured ( necrosis of third wing finger and inflamation of left leg) and cannot fly, people found her on the ground in Kharkiv on 18 of February. Our vet, Anastasia Domanska, made an operation and provided all needed treatment during this time. She was going to release her back to the wild soon. Suddenly, in the april evening, she heard a strange sound from bat's home. It was a bat pup squek!
Noctules mate in late autumn and in winter and become pregnant after arousal from hibernation. Pregnancy last for 2 months and female can have 1-2 pups who are feed on milk.
We named our bat pup – Bayraktar, he's weight is 5 grams, he is blind and naked. Bat mom is very carrying. We hope everything will be alright nevertheless on awful situation around and we will release the pup and mom in peaceful Ukraine soon!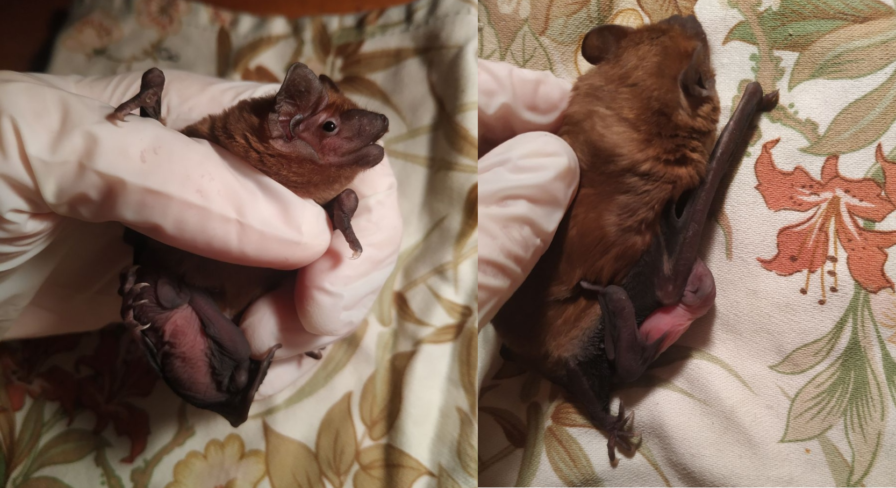 We are very thankful to all our Patrons, supporters, subscribers!
https://www.betterplace.me/ueberlebenshilfe-fuer-bat…
https://www.patreon.com/batsukraine
PayPal to: bat.kharkov@gmail.com