The Ukrainian Bat Rehabilitation Center in 2023 took the initiative to support organizations conducting or wishing to conduct the educational event "International Bat Night in Ukraine 2023."
The International Bat Night is an annual event (usually held on the last weekend of August) aimed at promoting the conservation of bats, which are listed in the Red Book of Ukraine. Its objectives include spreading true information about bats, informing the public about the importance of peaceful coexistence with bats in urban environments, and improving Ukraine's international image in the field of nature conservation. This event is organized on the initiative of the International Agreement on the Conservation European Bat Species Populations (EUROBATS, 1991).
In 2023, the "Bat Night" was celebrated on August 26-27. We sent invitations to colleagues in 22 nature reserve institutions, museums, and zoos to organize the event for local communities, youth, and institution visitors.
On August 21, our expert, PhD in Biology Alona Prylutska, conducted an online lecture about bats and their conservation for event partners. She also shared a presentation that could be used for future Bat Night events.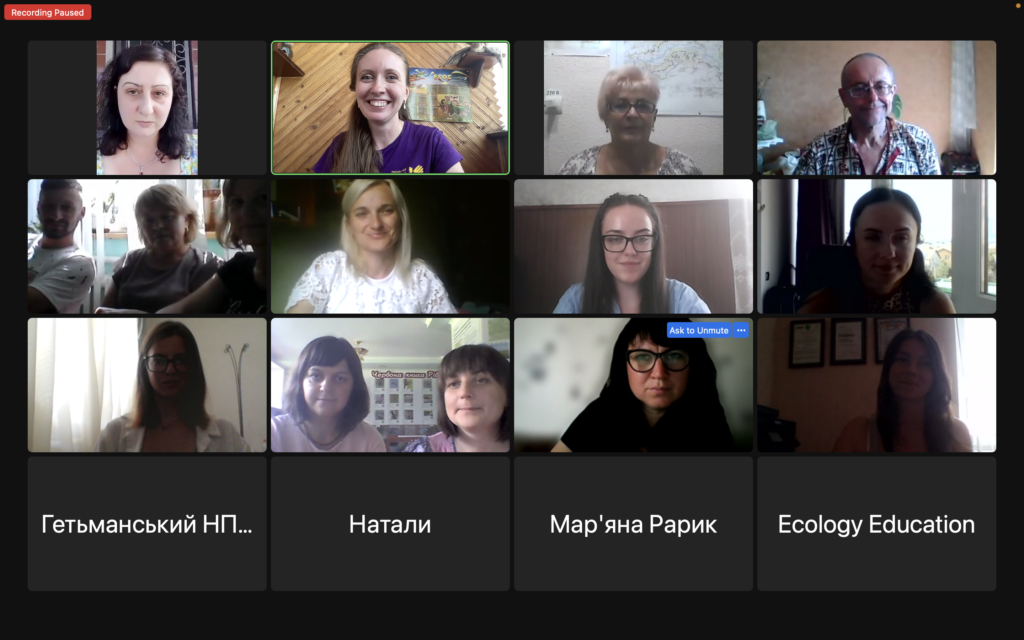 We compiled a list of activities that could be organized on this day and distributed informational materials about bats (stickers, calendars, posters, balloons, badges, magnets), which decorated the celebration and served as gifts for young visitors.
Most institutions received several special summer bat boxes (more details about them here), developed and manufactured by our organization, which could be installed during the event on the institution's premises.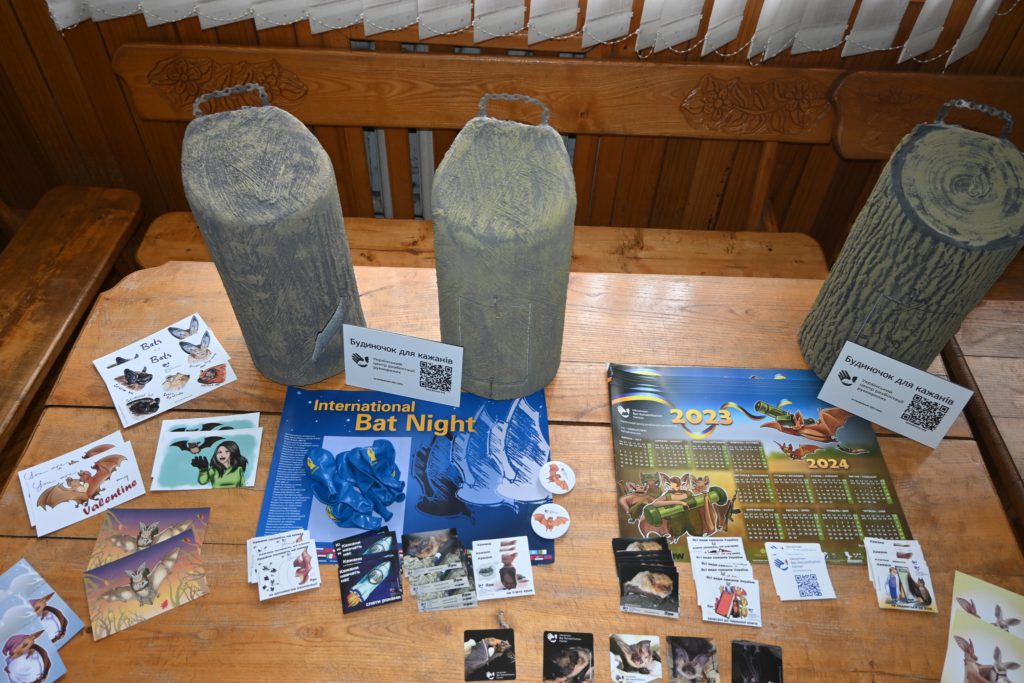 The experts of the Center personally participated in organizing and conducting the "Bat Night" in three cities in Ukraine: Lviv, Kharkiv (Feldman EcoPark), and Dnipropetrovsk Oblast.
You can see where the "Bat Night" bat festival took place on this map. To view photos from events dedicated to bats, click on the blue flag.
Thank you to everyone who contributed to the organization of events and the spread the knowledge about bats, contributing to their positive image!
If you would like to participate next year, please write to us via email [email protected].